Many international organizations rate Sweden very highly as a country for research and innovation, and rightly so. It is unfortunate that an important link in the chain from research to commercialization is missing. It is intellectual property legislation and lack of jurisdiction outside existing companies. This is according to the saying: "A chain is not stronger than its weakest link." When good research or development is coupled with poor IPR management, financial value is governed by this poor management. Two plus one equals one! Here we want to highlight the shortcomings in handling.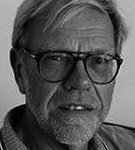 background:
EU statistics show that IP-intensive companies account for 43 percent of Europe's GDP, and that the success of fast-growing startups often depends on IP protection. The Business Committee of the Swedish Parliament decided in 2022 that our prosperity depends on well-functioning patent protection.
We must point out that the scope of the discussion must be expanded. For many research results, if they are not protected by a patent or as a trade secret, the result lacks economic value. In addition, the right holder, i.e. the individual researcher or startup, must be able to defend the right in the event of a dispute. Conflicts are common, especially if the outcome is considered valuable.
Technological development is moving at an amazing speed today. This applies to climate adaptation, artificial intelligence, digital transformation, gene scissors, and much more. At the same time, the breadth and complexity of intellectual property law is increasing. Swedish legislation and experience in this area of ​​law must keep pace with international developments in order to maintain the country's competitiveness. This goes without saying, but it cannot be emphasized enough.
Here we focus on issues of patents and business secret protection and the target population for public efforts, namely university researchers, startups, and other small businesses. The shortcomings of the Swedish legal framework, combined with poor competence in this area, represent Sweden's weak point.
Here are some news in the region and the problems we are seeing:
The authorities in Sweden have established programs to stimulate the use of intellectual property rights. This applies to both strategy development checks and media campaigns. These issues have not been evaluated and many point to weaknesses within the systems. In other words, they are not based on evidence. There are also no preliminary statistics, while since 2011 the government office has been regularly reporting the poor efficiency of both the target group and the various support agencies.
Intellectual property rights have been given limited space in previous research proposals. Naturally, weak political signals about the importance of protection are reflected in the lack of interest of public funders and the absence of evaluations.
Within the European framework Action plan for intellectual property rights he have Intangible asset management agenda It was introduced in March of this year. The somewhat simplified agenda describes the following: How can researchers and entrepreneurs contribute to creating intangible value within, among others, the EU research programme. This comes in response to long-standing criticism from the political side.
In the study Patent Defense – Challenges a Small Player Faces in Patent Litigation, (Markus Holgersson et al., MGMT, 2023) analyzed 1,427 lawsuits in 40 countries, including Sweden, where smaller Swedish companies were involved in various lawsuits. There you can read: "The summary conclusion is that smaller players and their advisors lack experience and knowledge of patent infringement issues, and that these players' patent strategies are not designed primarily for eventual success in maintaining a patent in court, but rather for success in Convince incubators, venture capitalists and partners, for example, of the value of technology.
In Sweden, the costs of legal proceedings amount to between one million and twenty million kroner per party, and as a rule, the losing party is required to pay the legal costs of both parties. This means that university researchers and startups rarely sue anyone for intellectual property infringement, and even rarely win a dispute. Unilateral procedural rules favor actors with strong capital. Where is the incentive for researchers or startups to invest in protections they cannot defend?
At the same time, various governments have invested eight billion kroner in strategic cooperation programs between the scientific world and the business world, where the most important actors – researchers and startups – have only clear protection under the law. We are not aware of any dispute that has been taken to court or arbitration. This is a sign of imbalances. No authority has dared to conduct a legal evaluation of these cooperation programs either.
Both Germany and England have introduced rules to give capital-poor actors better chances in this type of trial, and in Sweden the Swedish Parliament decided in 2022 that "the government should review the processing times and costs in civil law cases relating to patents with the aim that they should remain This is down"(2021/22: now22). This review has not started yet
There is a lack of a national research program in intellectual property law to study these and other issues. In total, there are currently only three PhD students active in intellectual property law institutions in the country. Who would think that this is enough to fill the knowledge gaps and train the lawyers, artists, editors, computer game designers and engineers of the future?
In summary:
The debate on research and innovation policy should be expanded and also apply to the legal framework. Here, it is necessary to develop a national strategy to make better use of intellectual property rights. Finland, Canada, China and the USA, among others, have such a strategy. Sweden cannot afford to waste unique and expensive research results. Our Government and Parliament must work towards this. Taxpayers, researchers and business people have the right to demand framework conditions at the highest international level.
Peter A Jorgensen
Previously A. California Technical Attaché
Kjell Gigiforce
Previously A. Head of Aktietorget
Both are members of the College of Inventors
---
"Unapologetic writer. Bacon enthusiast. Introvert. Evil troublemaker. Friend of animals everywhere."