commitment. Madeline Radinger, a professor in the Department of Medicine, had a sweaty summer. In one week, I cycled to Paris with the Rinkeby Gothenburg team, in temperatures over 37 degrees. The trip is for the Children's Cancer Foundation, and the collection the Gothenburg team has collected this year breaks a record – totaling around SEK 4 million.
As a researcher, I know how difficult it is to get enough funding for research. Raising as much money as possible for critically ill children is a powerful driving force. Meanwhile, getting yourself a real challenge, training together a few times a week and meeting friends for life is a huge bonus! Says.
The trip to Paris involved 32 cyclists and an eight-person service team, which passed through Kiel, Roermond, Reims and more. Before leaving Gothenburg, they visited the Queen Silvia Children's Hospital.
There we met children from the pediatric cancer ward and their families. It was very special to meet the affected children. We remember why the group is so important, says Madeline Radinger, who herself researches asthma and allergies. Crefting Research Center.
mental challenge
Biking 120 miles and more than 5,500 meters requires proper preparation. The team trained together three days a week during the winter, then cycled outdoors.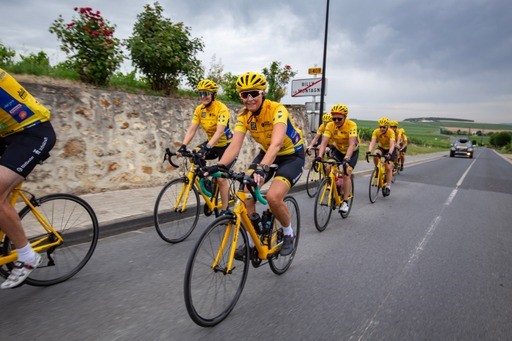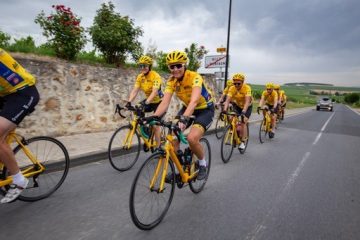 When you participate in the project, you commit to cycling 250 miles with the team before leaving for Paris. She says it's important for safety that everyone feels safe and gets used to riding bikes in a group.
The trek presented beautiful scenery and serious challenges. The toughest stage was the third day, 21 miles through Germany, with strong headwinds and temperatures above 37 degrees. Then they took advantage of their service team, who not only cheered and fixed everything from the holes to the food, but also served up more ice cream.
– We also had a stage in Belgium with a steep climb, the Mur de Huy, which was very difficult. Then I got wimpy over the years and don't like standing much on inclines, especially on winding winding roads. It was a mental challenge for me to go on some ramps of champagne. Champagne is also incredibly beautiful, she says, with all its vineyards and small vineyards.
Like a big family
This is the fourth time Madeleine Radinger has cycled to Paris with the Rinkipe Gothenburg team. In 2014, she never sat on a race bike, and now she's raced in everything from South Africa to Svedala.
– Team Rynkeby is like a big family striving for something good. Obviously, the best part is the community. When you train and collect money for a year, she says, riding a bike to Paris becomes like a study trip.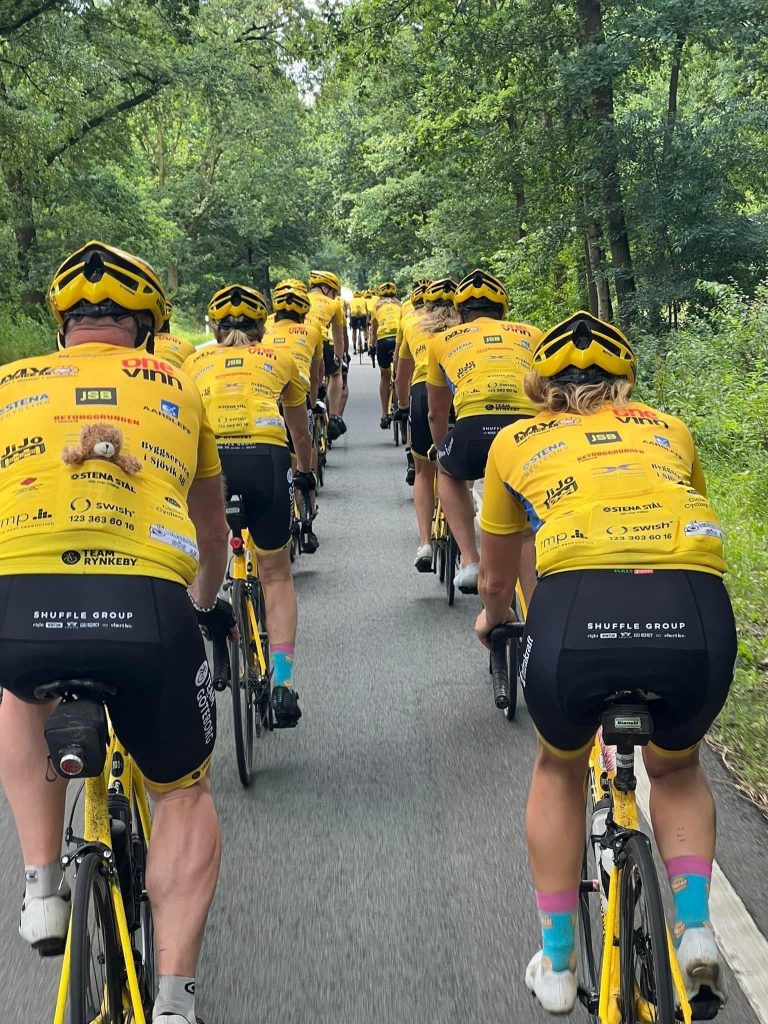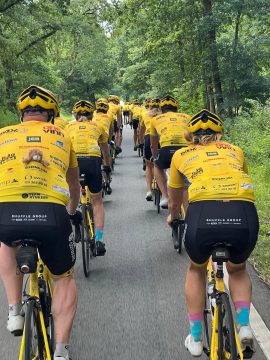 Team Rynkeby is a European charity project that travels by bike to Paris every year to raise money for seriously ill children and their families. And in the Parc de la Villette in Paris, all the teams meet, approximately 2,600 cyclists from eight countries, 15 of which are from Sweden.
– You have mixed feelings when you cycle to Paris. It's very nice to complete a challenge, and it's a relief to be on top, but also a bit empty. Now it's kind of clear, you say.
I will leave the selection in September
This year, Madeleine Radinger's team broke a record, raising around four million crowns for the Children's Cancer Foundation. They were also the team that brought in the most gold sponsors.
– It feels fantastically fun! All of our gold sponsors have their logos on our cycling apparel. There have been so many this year that we had to wear two different cycling jerseys. We will reveal the total number at the end of September when we deliver the check to the Children's Cancer Foundation. For several years, she says, Rinkipe's team has been the Children's Cancer Foundation's largest single donor.
Text: Karen Under | Pictures: Madeline Rudinger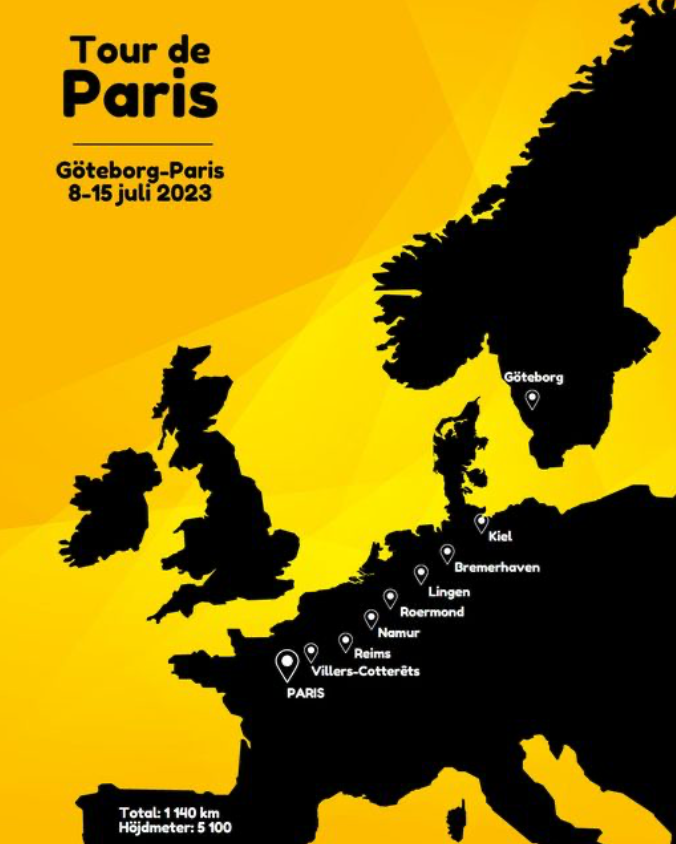 "Extreme tv maven. Beer fanatic. Friendly bacon fan. Communicator. Wannabe travel expert."