Long narrow major
Combining a compact format with flagship features isn't common, but that's exactly what Sony does. And also in a phone that makes progress on the camera side by attracting professionals and amateurs alike.
degree
Phone and data

8/10

Media and screen

7/10

Systems and software

9/10

User experience

7/10

Materials and quality

8/10

Overall rating

78%
Manual control of photos and video
Still simple in automatic mode
Battery life
There is no facial recognition
Limited zoom
The Sony Xperia 5 V is one of the best compact mobile devices. We already saw when the slightly bigger sister model, the Xperia 1 V, was released earlier this year that Sony was on the right track. The Xperia 5 V naturally borrows many features from there while taking a different direction.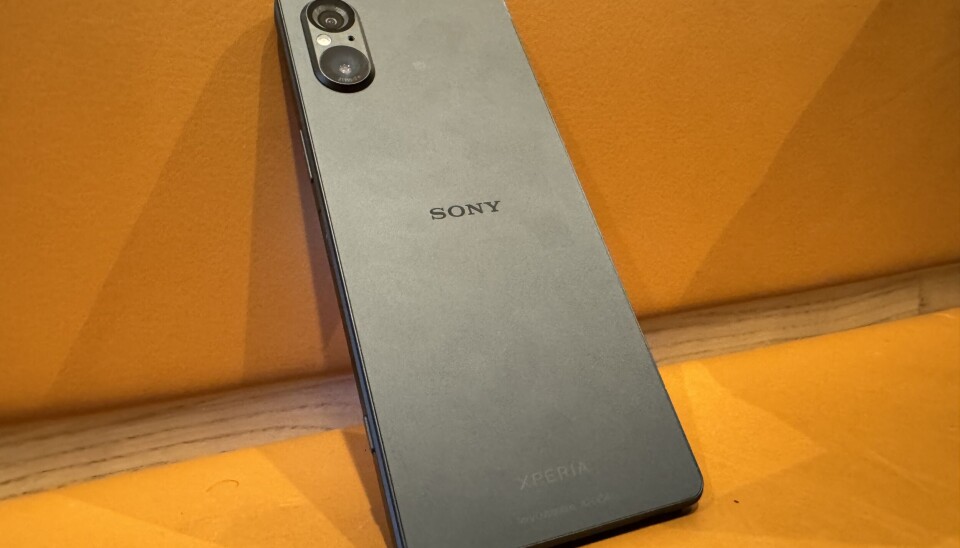 Fortunately, Sony has brought the best of the Xperia 1 to this more compact format, too. I quickly learned about the camera app on the Xperia 5 V, how quickly it is able to focus, how well it reproduces subjects even in the dark, and how it often outperforms other flagships in this branch because the dynamic between dark and low light is preserved In a way that feels very natural. In contrast to the over-illumination of darkness in some cameras. This in particular seems to have always been Sony's goal, but only now have they fully succeeded. Here in the Xperia 5 V and in the slightly larger Xperia 1 V.
Top notch under the case and good battery life
You also get a lot of performance from the Xperia 5 V, and in performance tests and in daily use, the phone feels fast. This is due to Sony's simplified interface, system chip, and screen that has a fast refresh rate. The screen itself, as always, is from Sony in a tall and narrow 21:9 format. It should be easier to hold in the hand, but at the same time it means that the top of the phone's screen is harder to reach and the advantages of this format are simply not obvious. The narrower width in portrait mode means that I sometimes feel that the keyboard is a bit small and that it is sometimes necessary to hold the tongue properly in the mouth to type quickly and correctly. The screen itself is OLED and has nice color reproduction and brightness, but it's not as high-resolution as its sister model, the Xperia 1, so there's no 4K here, but it's hard to notice any major difference. The sharpness here is good enough.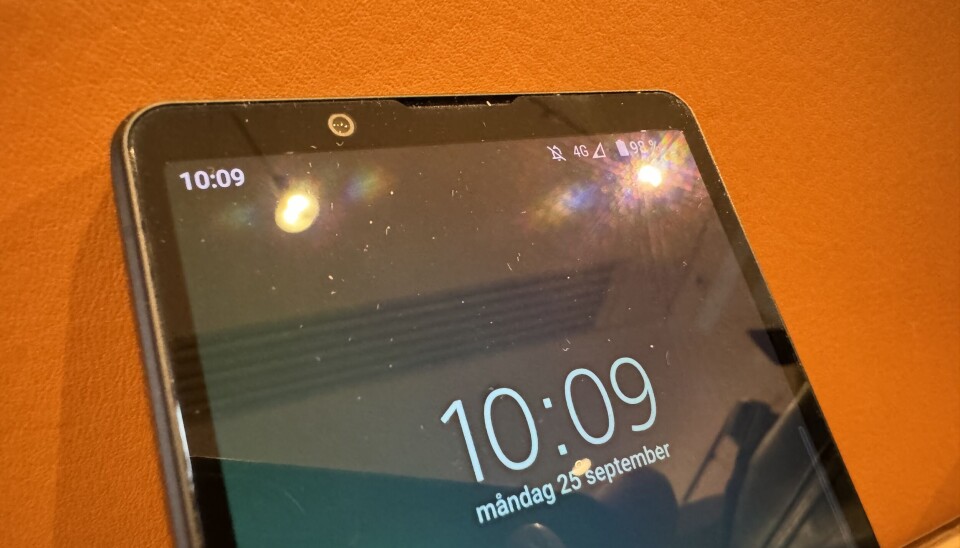 If the long and narrow screen is one of Sony's hallmarks, there are many other areas in which they have also chosen their own way. We have a physical shutter button for the camera, so you can always be ready to quickly take a photo whether you're in another app or the phone is in sleep mode. The button also lets you focus by pressing it halfway, and only then, when you see that the focus is where you want it, press it. On the edge surrounding the phone where the camera button is located, we also find a 3.5mm jack on the short side and a fingerprint reader in the on/off button. So there's no in-display fingerprint sensor, but I think that's mostly fine. With a physical button, you'll always know what you have and it's conveniently located quickly. Last but not least, Sony is distinguished by its insistence on rejecting the camera hole or the sensor panel in the screen. It's good because the screen is always completely undisturbed, but it also means that the phone becomes a little more elongated, because the selfie camera is located in the frame between the edge of the screen and the phone's frame.
What's new in the program is full
Sony's software is very fast and streamlined, but new unique features are added year after year. So, there are still dynamic vibrations that make the phone vibrate in time with music or sound effects in games, if you want. It can be turned off and is actually turned off by default. We also have Side Sense which is a menu located on the edge of the screen, always available, that allows you to navigate to your favorite apps or launch individual functions or pairs of apps you use most often in a split screen.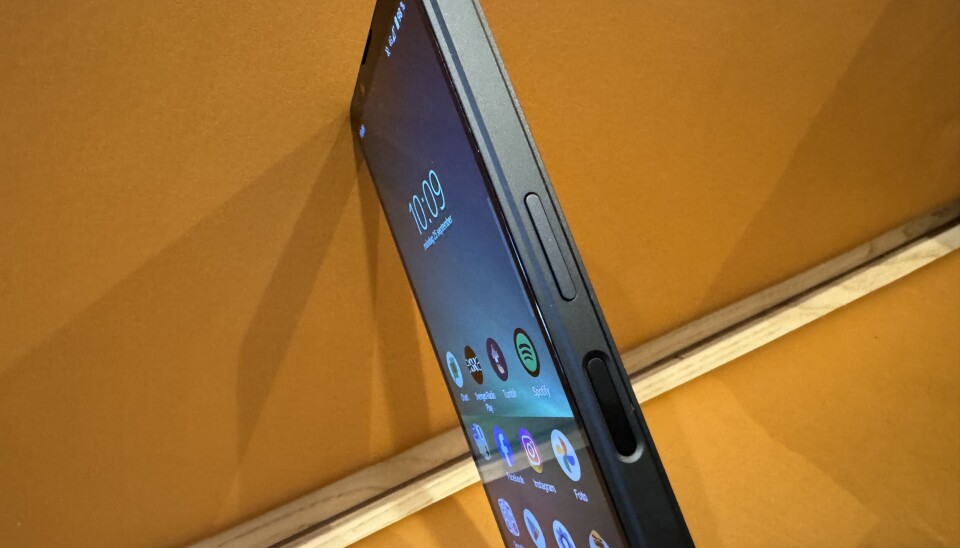 But most important is Sony's suite of camera apps for video and still images. It's a complete stack, of a standard camera app that's easy for an amateur with the auto mode offered and can appeal to a more advanced user with detailed manual control. No matter which camp you belong to, you can feel good. The Camera app can handle both video and still images, but in addition to this app there are Cinema Pro and Video Pro, both of which offer more creative and technical possibilities for video creation. A new entrant to this suite of apps is Video Maker, which is exactly what it's called. It takes videos from apps, still photos, and music and lets you either edit yourself or automatically create a movie for you. At least that's the idea. I create some videos in the app and it works fine when I edit them myself, but the automatic mode just says "unknown error, try again later" and it happens every time.
Two cameras
The cameras on the Xperia 5V are two on the back. So it sets it apart from its sister model and most other flagship mobiles because we don't get a telephoto lens here. What we get instead is the same main camera as on the Xperia 1 V, with the sensor producing 12-megapixel images with good color dynamics, fast and accurate autofocus and, as I already mentioned, great features even when it's dark. In addition, we get a wide angle and if you want to zoom in, you can do so using the main camera sensor. It produces good images even in poor light at 2x zoom, but not much larger zoom. The slider in the camera app reaches a zoom level of 6x, but after that the shortcomings in quality become apparent.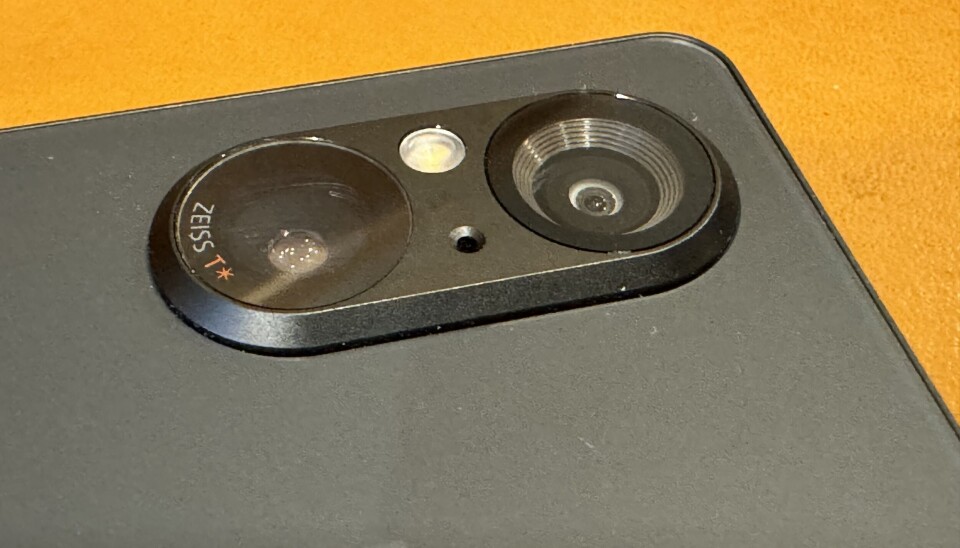 The limited zoom is the cameras' main weakness, but otherwise the cameras and phone as a whole represent a step forward for such a compact mobile phone.
questions and answers
How do the materials and quality feel?
On the surface, Sony has been on the same path for years now. The result is anonymous, sober and, above all, consistent. In addition to black, the phone is also available in blue or platinum silver.
Is there always on offer?
Yes, it can be set so that the screen always shows the time, date, charge and notifications even when in locked sleep mode.
How big is it?
Its width is 68 mm, but higher. This small, long, narrow format is certainly only an advantage.
Alternative: also compressed
There isn't an abundance of compact flagships, but the alternative is the Asus Zenfone 10.
Test image
The Xperia 5V has fast autofocus as well as good dynamic range.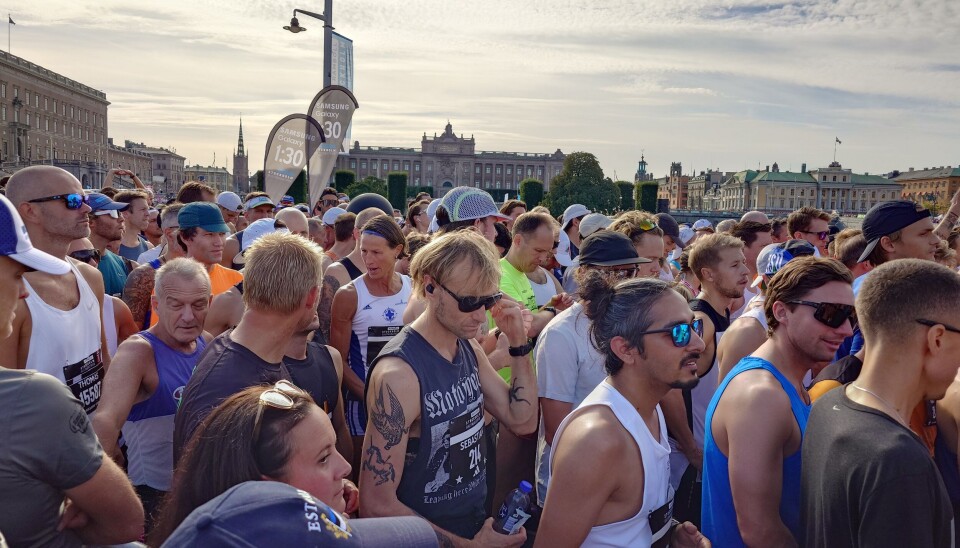 degree
Phone and data

8/10

Media and screen

7/10

Systems and software

9/10

User experience

7/10

Materials and quality

8/10

Overall rating

78%

Facts about Sony Xperia 5 V
Generally
model Xperia 5V
the creator Sony
Lunch date 09-29-2023
Measures 154 x 68 x 8.6 mm
Weight 182 grams, 89%
Background material glass
prize 11,000 Swedish krona
System Android
System version 13
Slides Snapdragon 8 second generation
Manufacturing process 4nm, 73%
a screen
Measures 6.1 inches, 93%
Accuracy 2520 x 1080 pixels
Screen format 21:9
He writes Waleed's mother
Screen glass type Gorilla Glass Victus 2
Image refresh rate 120 Hz, 106%
memory
RAM 8 GB, 106%
Storage memory 128 GB
Memory card slot Yes
battery
capacity 5000 mAh, 102%
Measure video time 12 hours and 29 minutes
Wireless charging Yes
Charger included no
Maximum fast charging 30 watts, 66%
Web
GSM band 850MHz, 900MHz, 1800MHz, 1900MHz
3G band 850MHz, 900MHz, 1900MHz, 2100MHz
4G band Band 1 (2100 MHz), Band 3 (1800 MHz), Band 4 (1700 MHz), Band 7 (2600 MHz), Band 8 (900 MHz), Band 20 (800 MHz), Band 28 (700MHz), Band 38 (2600MHz TDD)
5G band 1 (2100MHz), 3 (1800MHz), 8 (900MHz), 20 (800MHz), 28 (700MHz), 40 (2300MHz), 77 (3700MHz), 78 (3500MHz)
Dual SIM card slots Yes
Support for example Yes
Support wifi calling Yes
camera
Accuracy 48 MP, 12 MP
Wide angle lens Yes
Optical zoom no
Optical image stabilization Yes
Maximum resolution, video recording 8 k
Front camera resolution 12 megapixel
Links
Plug plug USB Type C
Headphone jack Yes
Headphone adapter included no
Bluetooth 5.3
Wifi Wi-Fi 6
diverse
Not complaining waterproof
Intellectual property category IP65/IP68
FM radio no
NFC Yes
Stereo speakers Yes
Fingerprint reader On the power button
Reference tests
AnTuTu 10 1292833, 127%
Geekbench 6: Single-core 1990, 149%
Geekbench 6: Multi-core 5259, 145%
Geekbench 6: GPU 8657, 170%
GFXBench Aztec Ruins Volcano High 84 fps, 213%
GFXBench Manhattan ES 3.0 Wed. 120 fps, 150%
3DMark Wildlife Stress Better 12738, 201%
3DMark Wildlife Minimum Stress 5677, 135%
Google octane 62850, 187%
Jetstream 2 182,354, 180%
Manual control of photos and video
Still simple in automatic mode
Battery life
There is no facial recognition
Limited zoom
"Entrepreneur. Freelance introvert. Creator. Passionate reader. Certified beer ninja. Food nerd."